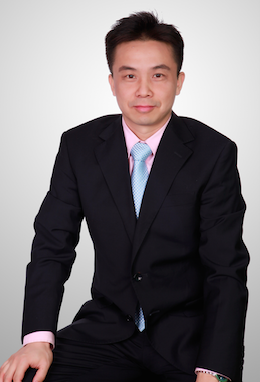 Dr. Weidong Yuan
Founder of Trusted IP
Partner
Patent Attorney

Practice Specialty:
Patent prosecution, invalidation, reexamination, administrative and infringement litigation in the field of Optical precision instrument, optical fiber communication, semiconductor laser, image processing technology, image display technology, printing technology, etc..
Enterprise technological innovation management consultation.
Educational History:
Graduated from Department of Precision Instrument & Mechanology, Tsinghua University in 2002, with a Ph. D degree.

Professional Experiences:
Qualified as a patent attorney in 2008.
Founded Beijing Trusted Intellectual Property Agency Ltd. in 2014.
Dr. Weidong Yuan had worked in China Daheng (Group) Laser Engineering Company as a project leader soon after graduation from Tsinghua University, then he was engaged in intellectual property service in 2004, followed by acting as a patent attorney in China Science Patent & Trademark Agent LTD since 2005. He has the professional and systemic theory and experience in dealing with cases of domestic and international patent application, reexamination, invalidation, as well as administrative litigations.
Dr. Weidong Yuan also worked on the knowledge of enterprise technological innovation management in Tsinghua University, and studied the practice of intellectual property and technological innovation of Chinese enterprises. He also has a deep research on the technological innovation mechanism and methods of the technological innovation oriented countries, such as Europe, America, Japan, South Korea and so on.

Language:
Chinese, English, Japanese